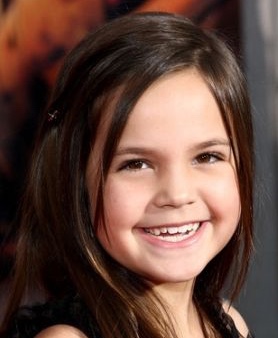 Stats
Last Post
Thu May 23rd, 2019 @ 5:41pm
Fae Kees-Stewart
Name Fae Kees-Stewart
Position Family Members
Character Information
| | | |
| --- | --- | --- |
| Gender | | Female |
| Species | | Betazoid/Human/Romulan |
| Age | | 5 |
| Date of birth | | 2387 |
Physical Appearance
| | | |
| --- | --- | --- |
| Height | | |
| Weight | | |
| Hair Color | | Dark Brown |
| Eye Color | | Brown |
| Physical Description | | Fae was born with the dark hair and brown eyes of her parents. She also has pointed ears the only sign of her Romulan heritage. |
Family
| | | |
| --- | --- | --- |
| Spouse | | n/a |
| Children | | n/a |
| Father | | James Stewart |
| Mother | | Ellie Kees-Stewart |
| Brother(s) | | None |
| Sister(s) | | None |
| Other Family | | |
Personality & Traits
General Overview
Fae is a bright, friendly little girl.. She doesn't yet possess the telepathic and empathic abilities of her Betazoid heritage.
Strengths & Weaknesses
Strengths:
- Bright
- Strong Willed

Weaknesses:
- Her young age

Ambitions
Doesn't have any yet
Hobbies & Interests
Like all children Fae has plenty of interests, mostly based around toys! She also loves drawing and reading.
Personal History
Service Record
2387 - Born at Starfleet Medical
2392 - Boards USS Churchill with her parents